:::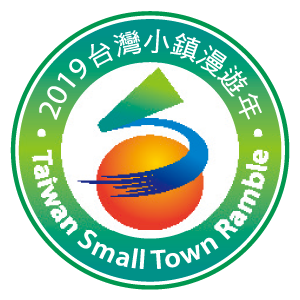 Wandering in the Classic Small Towns of Taiwan
In 2019, the Tourism Bureau promoted Taiwan Small Town Ramble Year. At least one classic town with unique tourism characteristics was selected in each county and city of Taiwan. The towns were promoted in conjunction with theme towns proposed by other agencies, such as Hakka towns, indigenous villages, and internationally-certified slow towns. A total of 30 classic towns were chosen. Specialty tours were selected by competition. The Tourism Bureau encouraged related tourism industries to partner on tour packaging, branding, and marketing. The campaign aimed to spur a tourism boom, create tourism benefits, invigorate local economies, and promote tourism development in Taiwan.

During the activity, travel agencies submitted 161 tour itinerary plans. Forty high-quality tours were selected by a panel and promoted at an award presentation press conference. The award-winning travel agencies were encouraged to enthusiastically promote the tours abroad. The Tourism Bureau also arranged media FAM trips, established promotion areas at major travel exhibitions, and convened two international forums to provide more opportunities for public participation. According to statistics, the award-winning travel agencies arranged 169 groups with 3,766 people.

To promote Taiwan Small Town Ramble Year and help local governments market the local characteristics of towns, the Tourism Bureau provided subsidies of up to NT$1 million each to 40 selected towns for marketing campaigns in 2019. County and city governments and township and district offices submitted subsidy applications for 40 plans. Each town arranged local specialty gatherings, internet marketing campaigns, and in-depth excursions. They also matched farmers with local restaurants and B&Bs in farm-to-table programs. Community associations, locally distinctive businesses, small farms, and other local resources came together to jointly create a sustainable business environment in the spirit of local revitalization.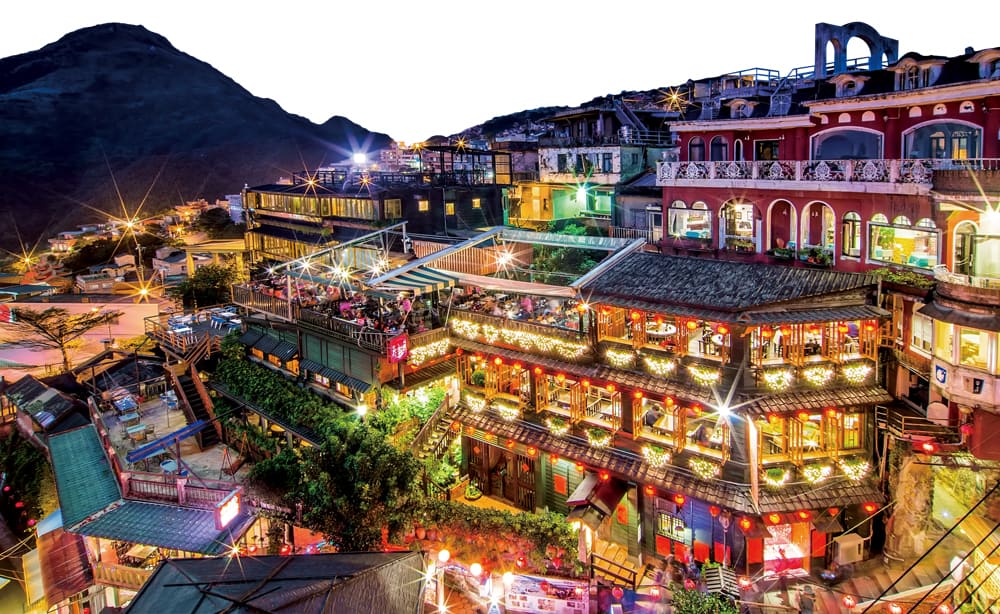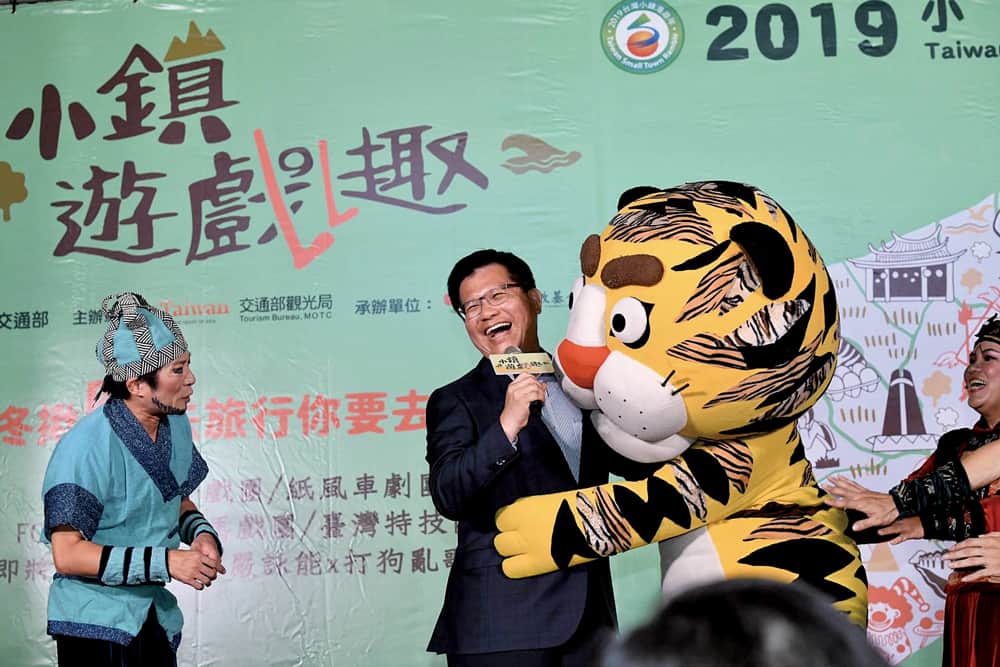 Minister of Transportation and Communications Lin Chia-lung attends the Small Town Fun press conference
Holding the Small Town Fun activity
To foster an atmosphere for in-depth small town travel and internationally market Taiwan's distinctive small towns, the Tourism Bureau invited well-known brand teams in Taiwan to present three large-scale National Theater-class outdoor performances and seven art truck shows in small towns. The performances highlighted local characteristics, gave visitors a deeper understanding of the towns, and provided in-depth experiences of the town features and culture. The events attracted 9,252 visitors and increased tourism revenue in the area. The related publicity reached 466,000 people and continues to attract visitors to Taiwan's small towns.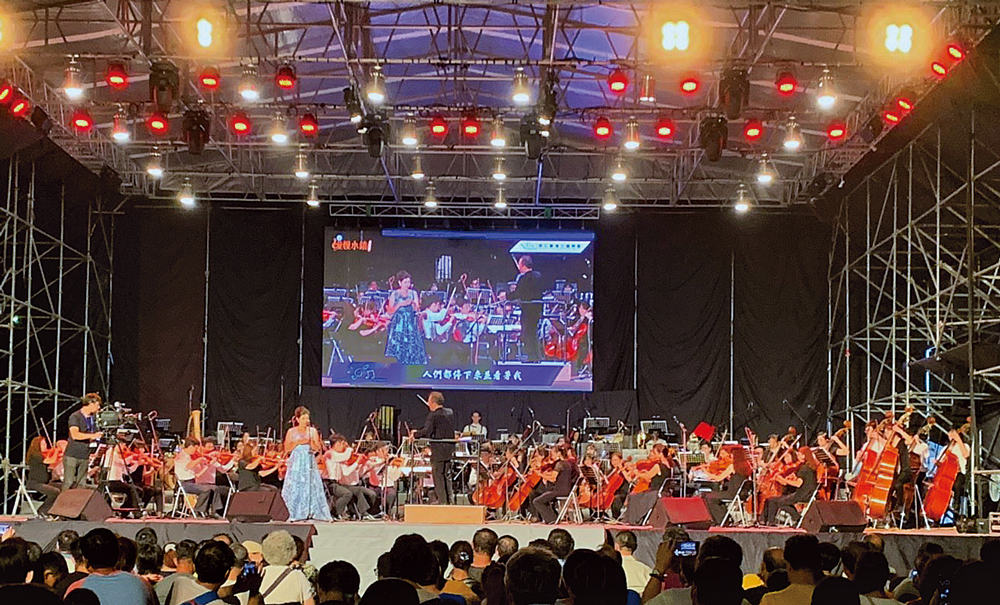 2019 Small Town Music Festival: Keelung Concert
2019 Small Town Music Festival
The Tourism Bureau launched the Taiwan Small Town Ramble Year in 2019. Thirty classic towns were selected for the promotion plan and jointly marketed with the Top Ten Hakka Towns selected by the Council for Hakka Affairs and International Cittaslow towns. The campaign aimed to generate a buzz for small town activities and attract more visitors. Thirteen small town concerts were arranged to enhance the cultural and tourism highlights of the towns. The outstanding performances were simultaneously presented on the Tourism Bureau's Facebook page to enhance their impact and worldwide reach online.
Taiwan Small Town Ramble Passport marketing campaign
The Taiwan Small Town Ramble Passports were distributed through visitor information centers nationwide, 40 towns, and national scenic area administrations. The initial printing of 20,000 passports was followed by a second printing of 50,000 passports. The passports could also be downloaded online. The Tourism Bureau arranged a lottery to encourage stamp collection (including physical and electronic stamp collection). People who collected five stamps or the full 30 stamps possible could enter the lottery for a chance to win up to NT$50,000. The winners were also invited to share their experience collecting the stamps at the 100,000 Youth Award One Million achievement press conference. The activity website received 234,374 visitors and stamp clicks by 150,935 visitors.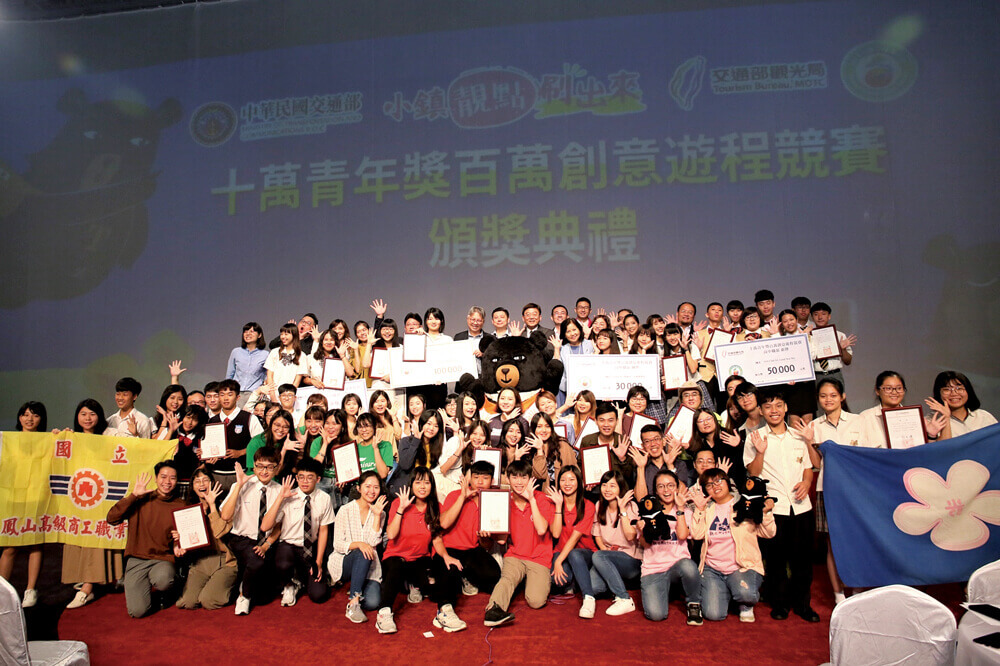 Award ceremony for the 100,000 Youths Awarded One Million Dollars creative tour competition.
The "100,000 Youth One Million Award" Creative Tour Competition Marketing Plan
This activity was held to encourage Taiwanese students 40 years old and under to design student-centered small town tours and discover hidden escapes in the Taiwan Small Town Ramble campaign. Activities integrating imagery and a tour planning competition were arranged to encourage in-depth visits to Taiwan towns and promote Taiwan towns.

The activity focused on the Creative Tour Competition, Small Town Comedy King Screenplay Internet activity, and Ten Town Mayor for the Day activity. Among the 308 entries submitted for the Creative Tour Competition, 45 made it to the final round. Zhongzheng District (Keelung City), Daxi District (Taoyuan City), Yuanli Township (Miaoli County), Beigang Township (Yunlin County), Dalin Township (Chiayi County), Meinong District (Kaohsiung City), Donggang Township (Pingtung County), Toucheng Township (Yilan County), Fenglin Township (Hualien County), and Huxi Township (Penghu County) were selected as top-10 classic towns. The towns were promoted through experiential marketing in "mayor for the day" activities and the packaging of new small town highlights. The online screenplay activity presented awards to 130 winners from 2,147 submissions. Ten videos were produced for the "mayor for the day" activity featuring the top-10 classic towns along with winning teams in the Creative Tour Competition. The videos encouraged and increased exposure for the winning teams and the featured towns.